Window & Roof Lights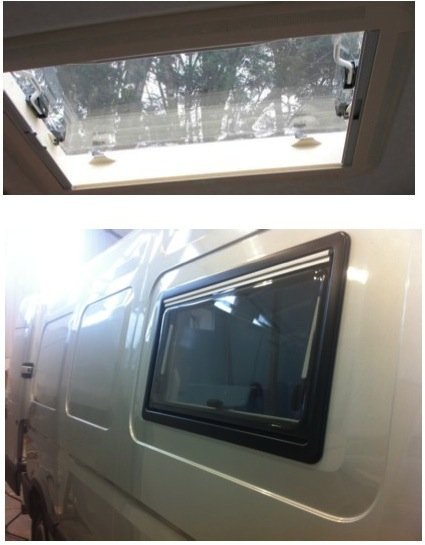 Our conversions are exceptionally light and airy inside but if you would like windows or sky lights then these are easily fitted.
Choose from fixed glass to fully opening with in-built fly screens, tinted glass & sun screens.
Window & Roof Lights
If you like what you see with one of our products, call us today on 01258 837 779, or email us at hello@wetpetsconversions.co.uk. Alternatively simply fill in the form below and press submit and we will get back to you shortly regarding your enquiry.
Contact Wet Pet's Conversions