TV, CD, DVD Player Options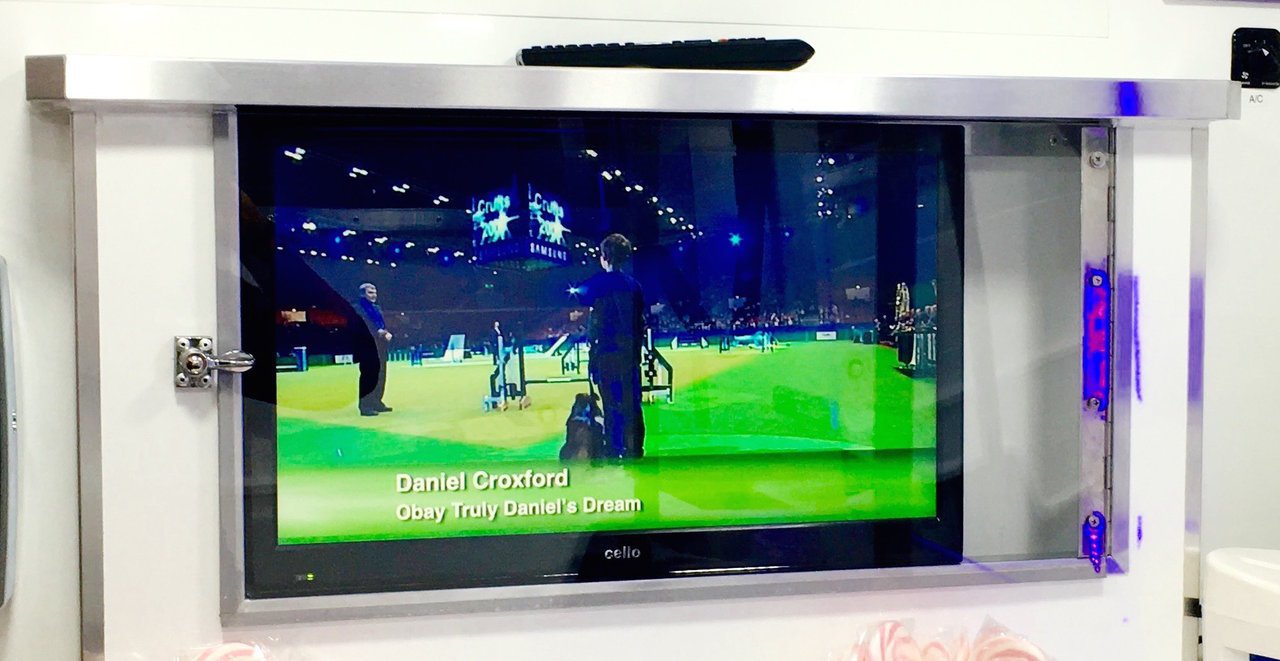 Flat screen TV with DVD player
Whether you want to watch a bit of Crufts to inspire you as you work, or catch up on your favourite TV shows, these special flat screen TV's have a protective screen, built in DVD player and 4 waterproof ceiling mounted surround sound speakers to create a full on mobile Cinema experience!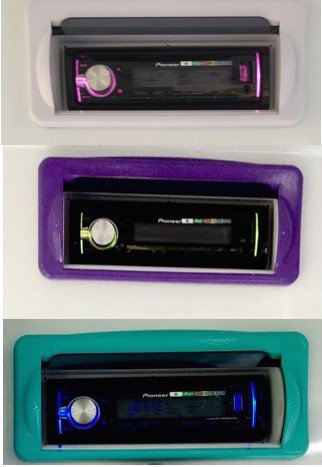 Surround Sound Pioneer CD/Radio Head Unit.
From Classical music to a bit of AC/DC these fab CD headunits come complete with 4 ceiling mounted waterproof speakers and allow you to plug in your iPhone & iPod. They are fully colour changing to match your interior colour and have a built in DJ to mix your tunes for you. They pick up all Radio stations too and are fully removeable for over night storage if required. We house them in a waterproof cover which is white as standard but they can be sprayed like the purple and turqoise ones on the left, to match your corporate colours!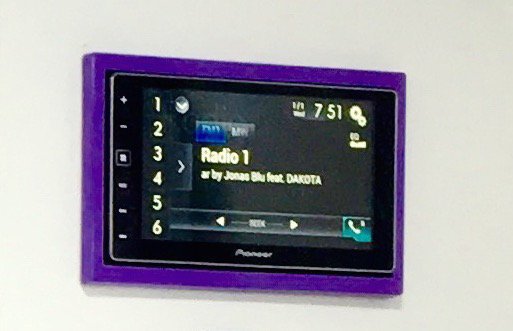 Surround Sound Pioneer 6ins Touch Screen Media system
These fantastic top of the range touch screen systems allow you complete iPhone & Android compatability and can display Apps, Games, Videos, Pictures and all of your music. They have a built in microphone, allowing you to make hands free calls and text messages whilst you work without the need to hold your phone. They have fully customisable back lights and wallpaper displays and full radio signal too. they come complete with a protective cover that can be sprayed any colour you like.
Contact Us for More Information
If you like what you see with our grooming van conversions, or have questions regarding optional extras above, call us today on 01258 837 779, or email us at hello@wetpetsconversions.co.uk. Alternatively simply fill in the form below and press submit and we will get back to you shortly regarding your enquiry.
Contact Wet Pet's Conversions