Sign Writing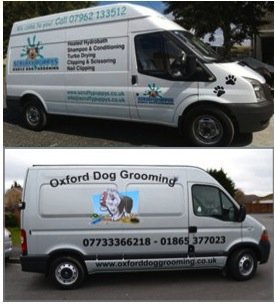 Not only does your vehicle provide a mobile work station for you, it is also a huge moving bilboard!
We would always recommend that you have your vehicle sign written as it provides a fantastic way to advertise your business and get seen.
Our expert team of in-house sign writers are always available to discuss and price up any designs that you have in mind. From a simple layout to a fully wrapped dalmation spotted vehicle with ears and a tail (who knows!). Each and every project is carried out to the highest standards, using only the finest materials available.
If you would like to bring in another sign writers of your choice then that is no problem at all, they are welcome to use our factories and facilities at no extra cost.
Custom Sign Writing
If you like what you see with one of our products, call us today on 01258 837 779, or email us at hello@wetpetsconversions.co.uk. Alternatively simply fill in the form below and press submit and we will get back to you shortly regarding your enquiry.
Contact Wet Pet's Conversions