Pet Trailers
Trailer Conversion Packages:

Our trailers are available in a variety of sizes and can be converted to your individual needs. We also offer 2 packages which are priced on top of the basic trailer price.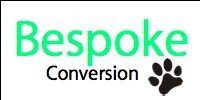 Only £1,995+vat
Includes:
Standby Plug 240 volt.

Standby lead

Full Certified Electrics: 6 sockets

& RCD unit with electric certificate.


3 x Ultra Bright LED lights

1 x Stainless Steel Drain & Plug

6 x Deep faced shelves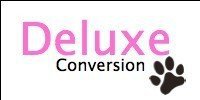 Only £6,500+vat
Includes everything in the standard package plus:
• A Redcape HydroBath
• A wall mounted Double K Challengair Airmax Dryer
• An adjustable Redcape Table "H" Frame
• A Redcape POGO Hydraulic grooming table
• 2 x Fletnor air vents for optimum air flow
• New! Colour matched bath and floor
• An incredible 400 Litre Water tank
• Extra large expandable wall mounted luggage net
• Premium Water Pump for maximum water pressure
• Water tank house with shelf
• Wall mounted heating unit
• Front locker storage unit
• Removable storage units next to bath
• Row of full length mirrors
• Row of 3 Chrome hooks for leads/clothing
Now including our Fabulous new clock!

We are so proud of our Pet Trailers that we give them an amazing 10-year warranty. That is why you can be sure that when it comes Pet Trailers, Wet Pets Conversions really are a name that you can trust.
Contact us for Pet Trailers today!
If you like what you see with our Pet Trailers, or have any questions and would like to know more, call us today on 01258 837779, or email us at hello@wetpetsconversions.co.uk. Contact Wet Pets Conversions today for Pet Trailers or alternatively simply fill in the form below and press submit and we will get back to you shortly regarding your enquiry.