Pet Grooming Van Conversions for France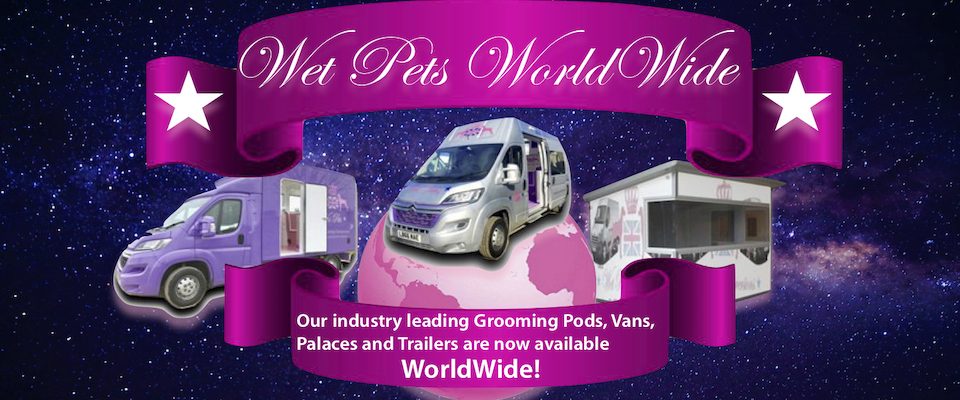 Our industry leading conversions are now available in France!
We are here to make the World of Mobile Grooming a safer, more enjoyable place where you and your customer are looked after in unsurpassed comfort no matter where you are grooming. Our conversions can be perfectly suited to the working conditions of France in order to provide your company with a mobile premises that provides unrivalled comfort and a level of quality that is completely unique to Wet Pets.
Each and every conversion can be completely tailored to suit France's electrical requirements and plumbing needs. We can also fit equipment which is more easily serviced and warranted in France for ease of maintenance going forward.
We can fit a range of World Leading Air Conditioning and Refrigeration systems. Our in house approved engineers can discuss with you your requirements and match you with the perfect system.

For coolers climates we can fit a range of state of the art heating systems which can run independently and pre-warm your salon whilst your still asleep!
All of our award winning products are available to you with all conversion & optional extra packages, no matter where you are in the World. Our renownd customer care service is here to support you no matter what the time zone and we can organise everything with you down to the conversion colour to conversion delivery with you over the phone or email should you prefer not to travel over yourself. We can also organise a translator if required.
As an FCA Approved, iSO Accredited company, you can rest assured that your expectations will only be exceeded by the continuity of quality of our conversions and you can order in confidence if you are unable to visit our factories. We have a large International customer base and can easily liase with you over the phone / email / zoom call to go through your conversion in precise detail so it perfectly suits your buisiness and location.
Some of our recent International Conversions: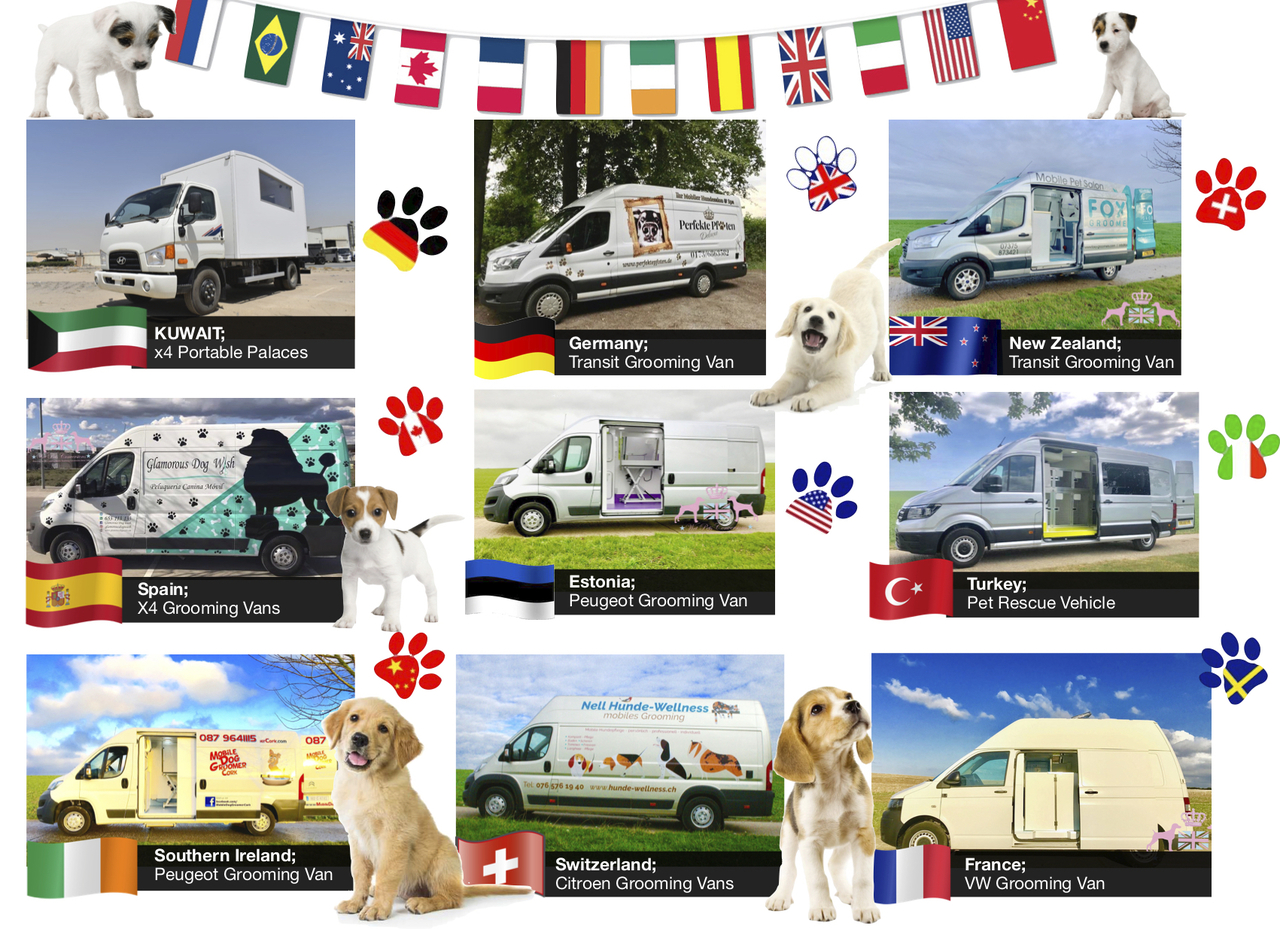 European Customers:
Vans / Portable Palaces: We can collect and deliver your van or chassis from Port. We are ideally positioned on the South West Coast for the major UK ports and can easily organise a professional driver to safely collect your vehicle UK side from the Ferry. Your are most welcome to drive the van over yourself via the Euro Tunnel / or Ferry and meet with us at our factories should you prefer. On completion of your conversion you are most welcome to travel over to collect the conversion yourself or we can organise delivery of the van to a port where it can be loaded onto the Ferry without you needing to be present.
Pods: On completion of your pod we can organise delivery to a UK port of your choice and it can be loaded onto a Ferry. Alternatively you can collect the pods yourself on a trailer or flatbed lorry and drive them back via the Euro Tunnel.
Trailers; On completion of your trailer we can organise delivery to a UK port of your choice and it can be loaded onto a Ferry. Alternatively you can collect the trailer yourself and tow it back via a Ferry or Euro Tunnel.
Come on over and see us!
If you would like to travel over to see us, we would be delighted to give you a guided tour of our factories and discuss your conversion in detail. Our closest Airports are the following: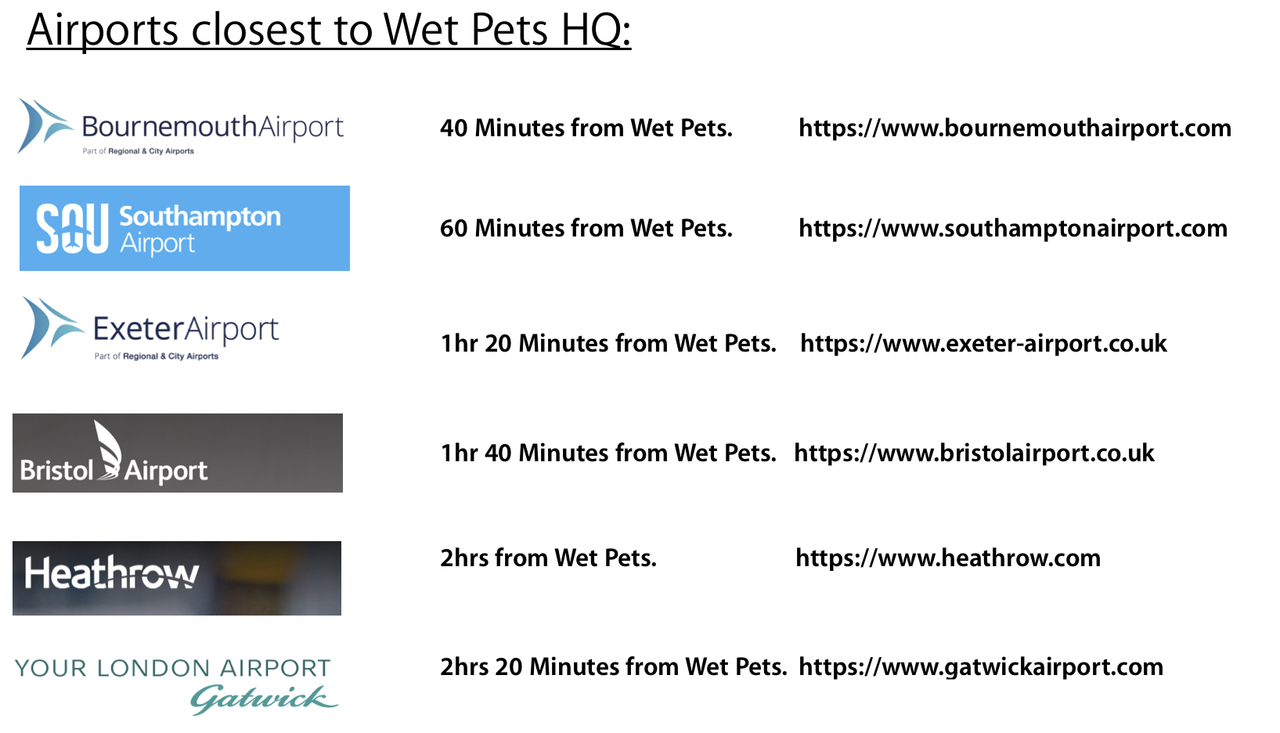 Why not make a "stay" out of it? We can recommend award winning local accommodation and are lucky enough to be situated in one of the most stunning areas of the south west - just 10 minutes from the world famous Jurassic Coastline which is an absolute must see during your stay.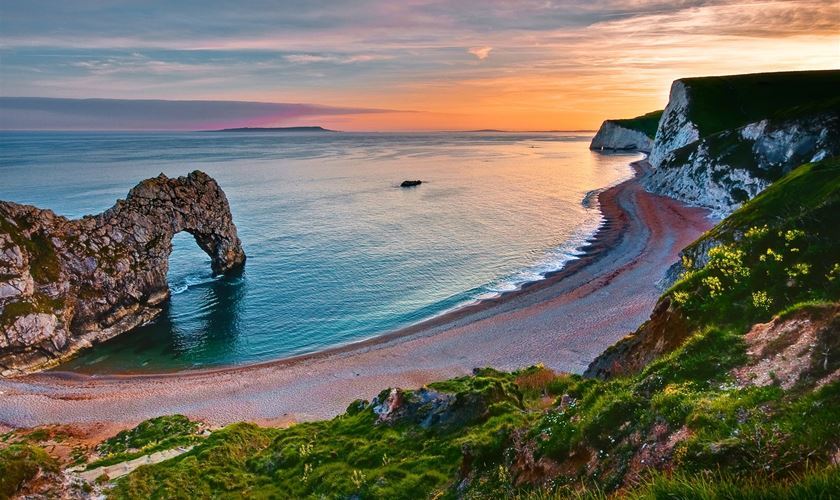 Contact Wet Pet's Conversions